Description
Imported original safes in line with European, American and National standard
In order to prove the quality of the certified product, the product should be accompanied by a certification mark. This certification mark can prove to you that the product has been tested and processed in the environment inspected by the certification body.
Anti-Burglary Certification Mark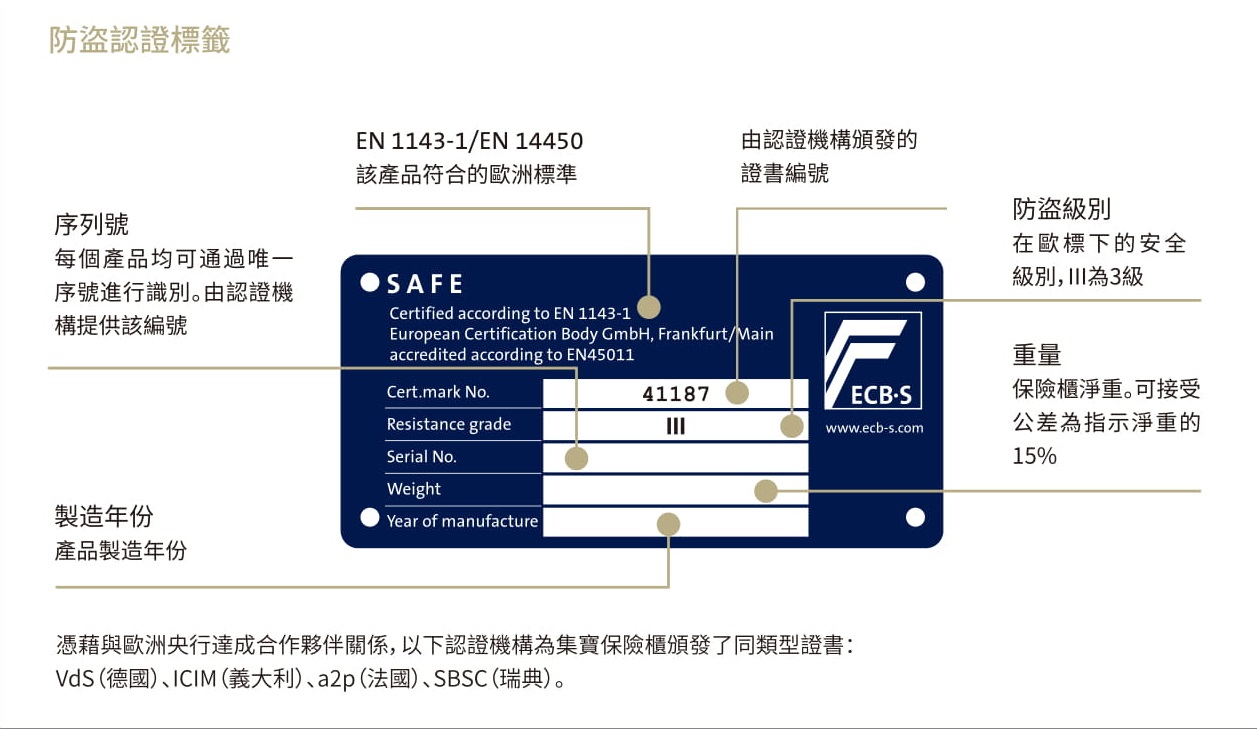 Anti-Fire Certification Mark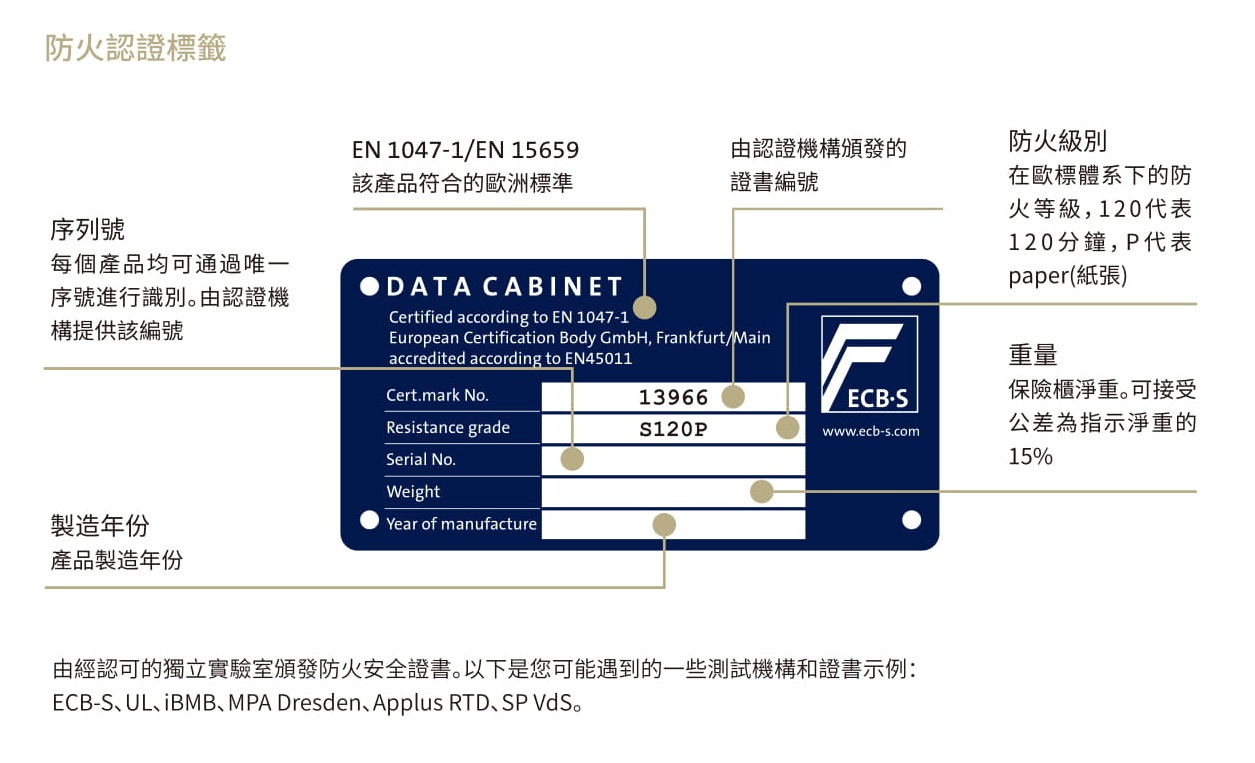 Product Feature
Combined fire and burglary protection in one safe.
Dual base fixing holes, supplied with two concrete anchor bolts.
Ideal safe for protecting cash and valuable items, as well as passports, title deeds and other important documents in the home and office.
The safe door is secured using the new revolutionary "V" bolt system. The design of the locking bolts helps maintain door integrity both when under physical attack and during a fire.
Choice of locking options in all sizes: EN 1300 certified double-bitted key lock or EN 1300 certified electronic lock.