Description
Imported original safes in line with European, American and National standard
In order to prove the quality of the certified product, the product should be accompanied by a certification mark. This certification mark can prove to you that the product has been tested and processed in the environment inspected by the certification body.
Anti-Burglary Certification Mark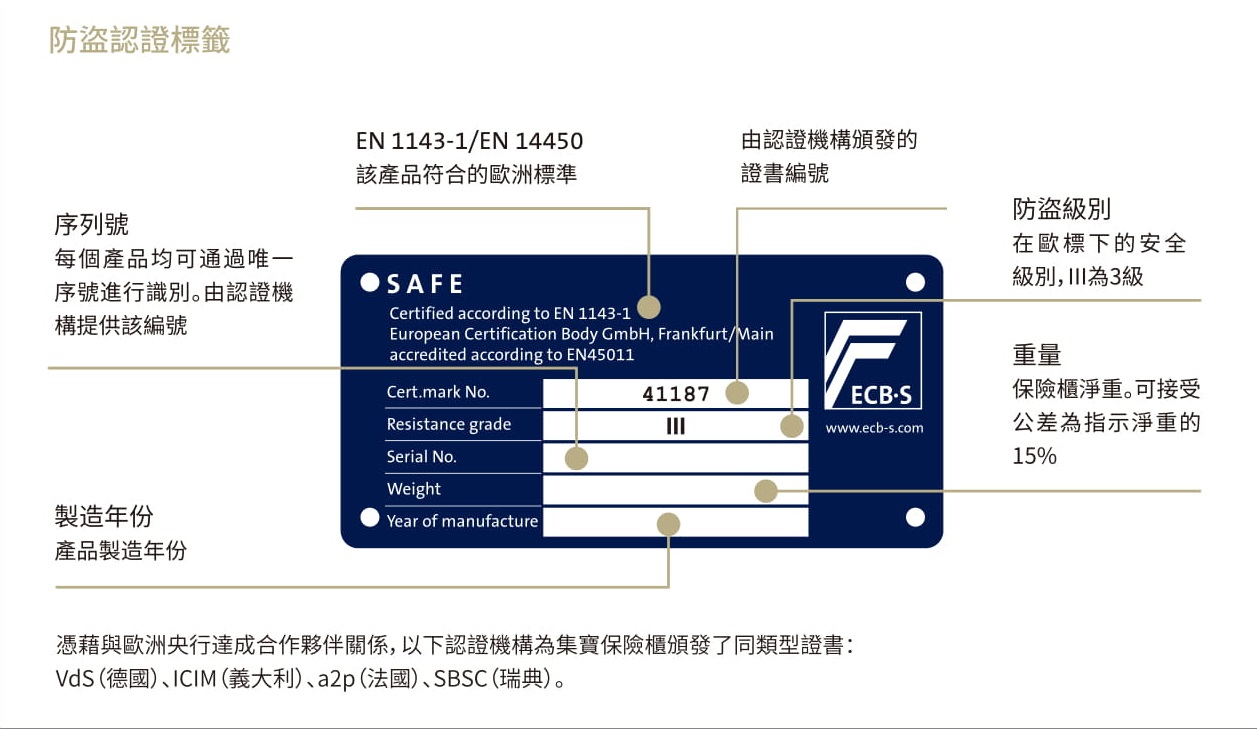 Anti-Fire Certification Mark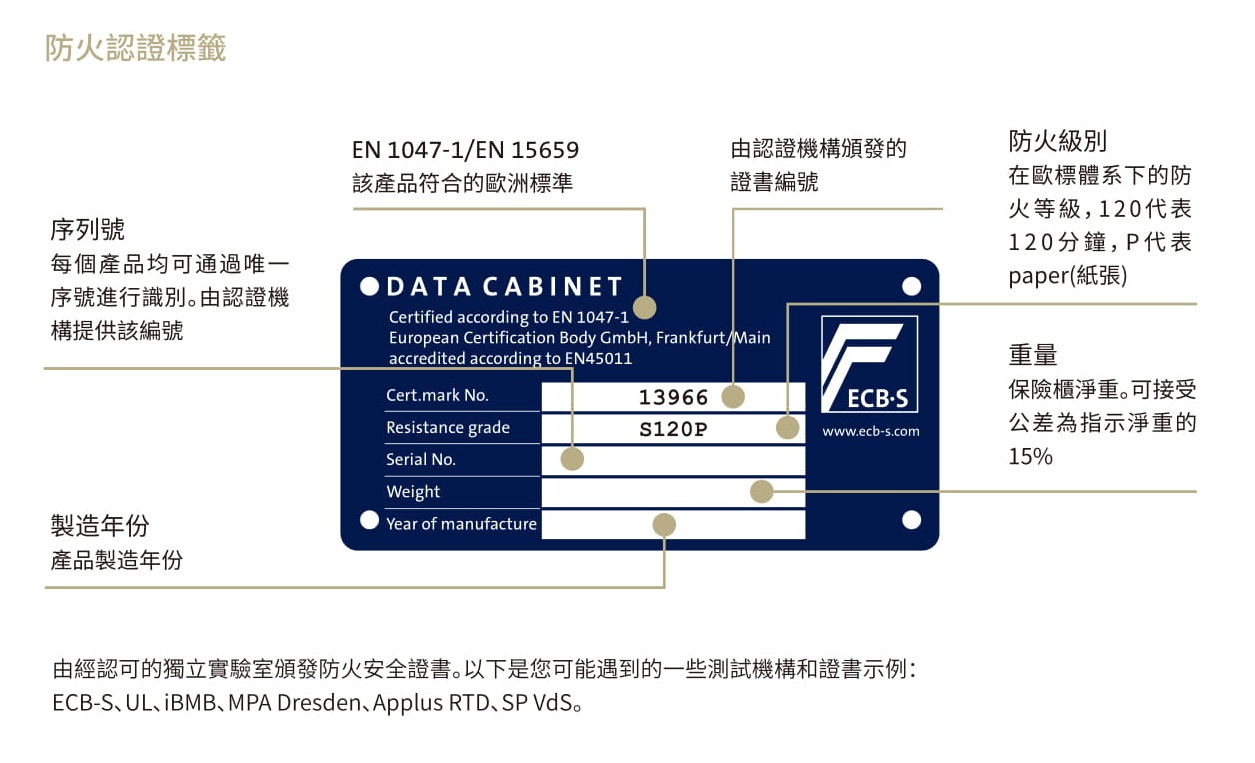 Product Feature
DuoGuard is certified EN 1143-1, Grades 0 and I for burglary protection and EN 1047-1 for fire protection of paper documents for up to 60 minutes.
New composite barrier-material to ensure dual protection while reducing total weight to minimise transport and installation cost.
Enhanced security with three-way solid steel boltwork, active relocker and anti-drilling plates.
EN 1300-certified Class A key lock and/or Class B high-security electronic lock.
Customisable capabilities for maximised storage capacity: removable shelf, extendable shelf, extendable drawer, lockable compartment, data media insert, suspension file frame, extendable tray, shelf for hanging files.