Description
Imported original safes in line with European, American and National standard
In order to prove the quality of the certified product, the product should be accompanied by a certification mark. This certification mark can prove to you that the product has been tested and processed in the environment inspected by the certification body.
Anti-Burglary Certification Mark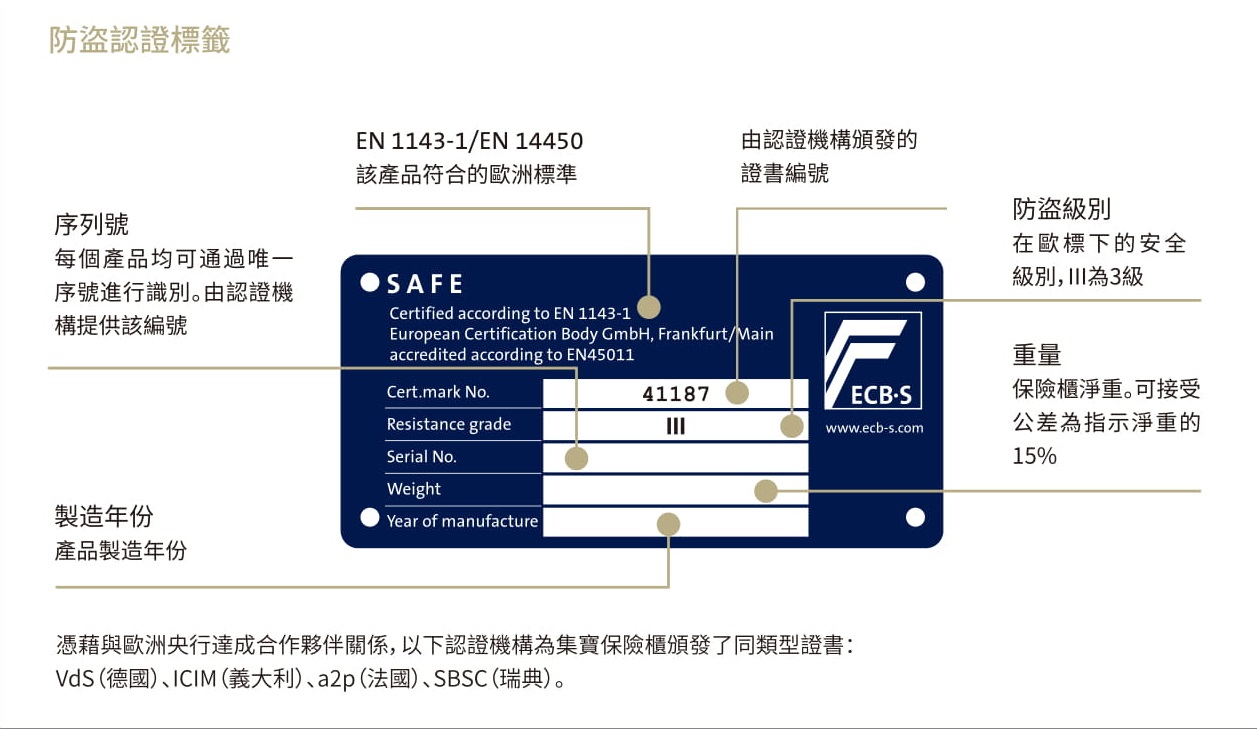 Anti-Fire Certification Mark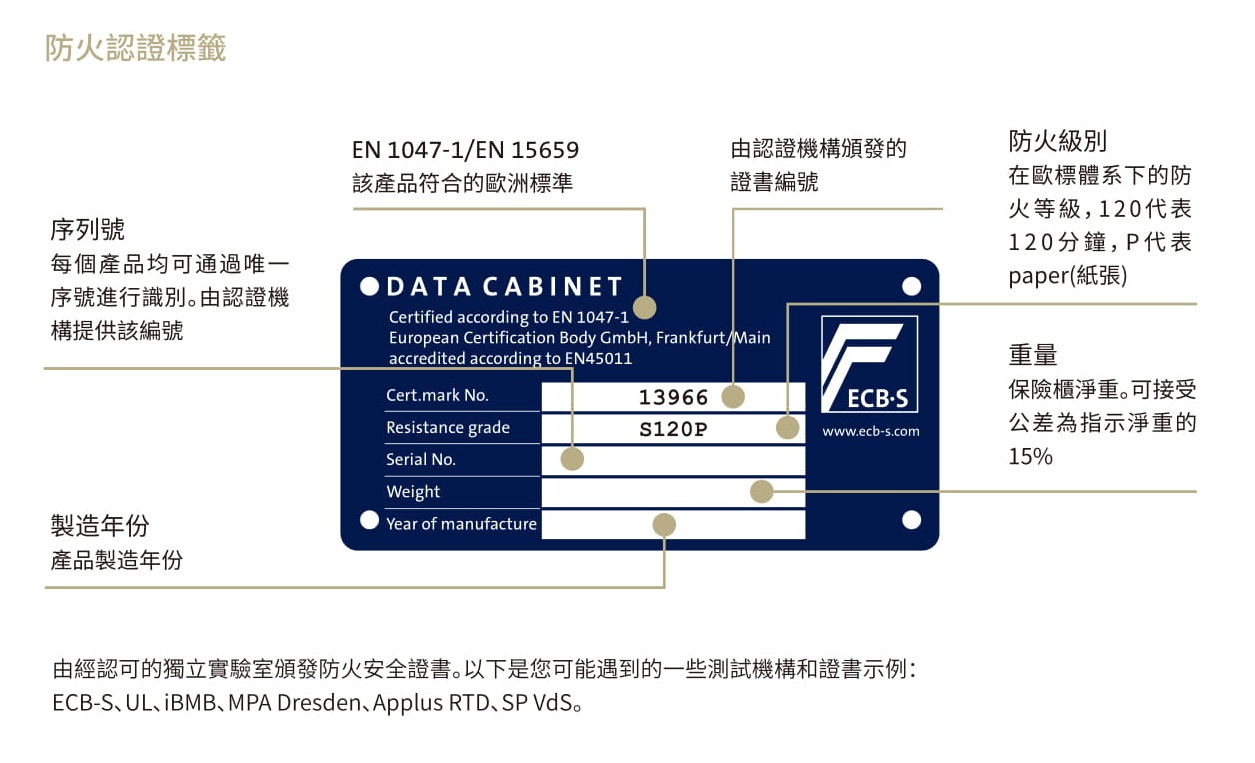 Product Feature
Dual protection in one safe: certified EN 1143-1, Grade I for burglary protection and EN 15659, LFS 30P for fire protection.
Excellent value for money solution.
Ergonomic handle and attractive dark grey appearance.
Enhanced design with removable door for easy installation and reduced weight.
EN 1300-certified Class A key lock and/or Class B high-security electronic lock.
Range of internal fittings: removable shelf, interior ladder racking.
Choice of 4 sizes ranging from 32 to 190 liters.