Description
Imported original safes in line with European, American and National standard
In order to prove the quality of the certified product, the product should be accompanied by a certification mark. This certification mark can prove to you that the product has been tested and processed in the environment inspected by the certification body.
Anti-Burglary Certification Mark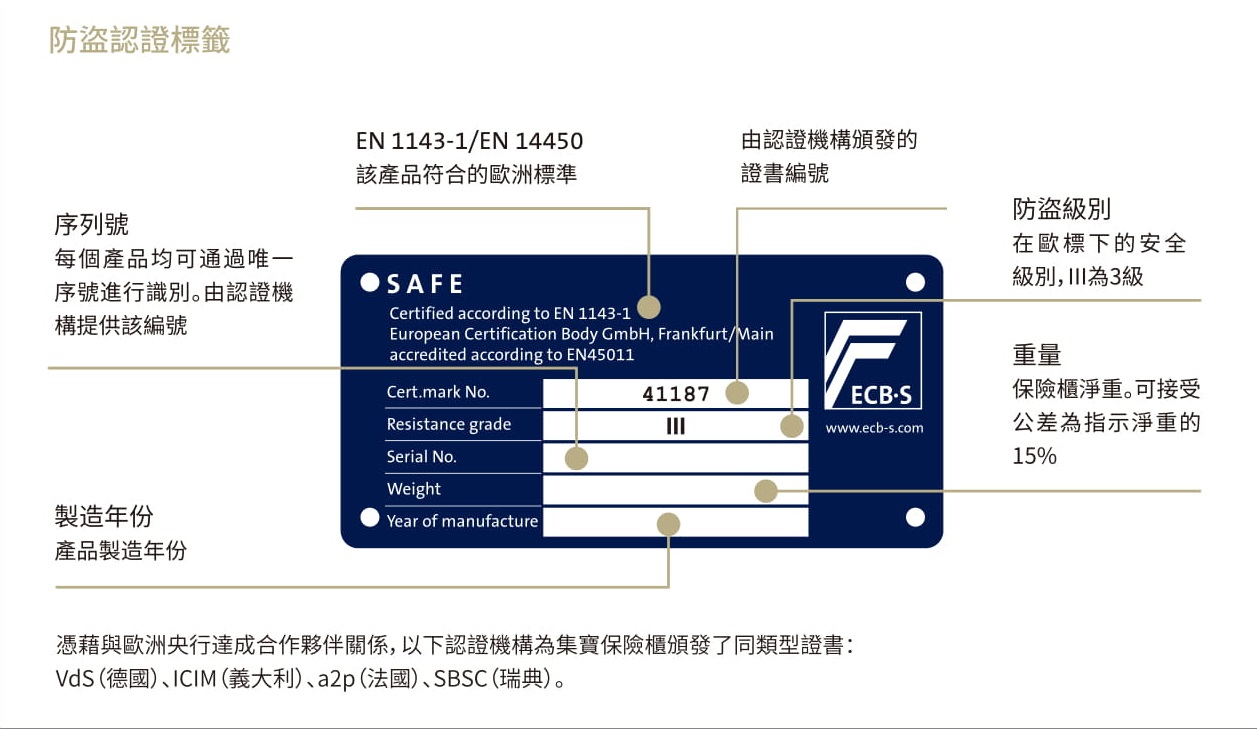 Anti-Fire Certification Mark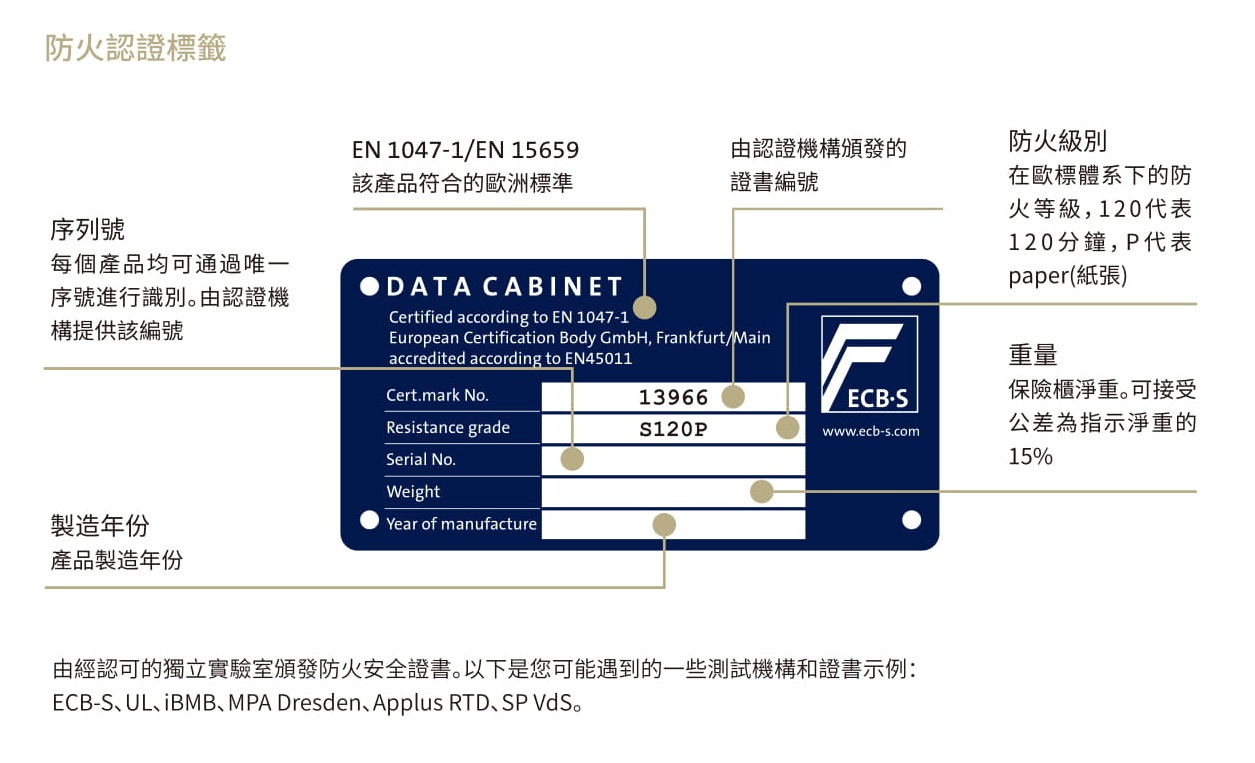 Product Feature
New"Anti Heeling" Features, which provides stronger bolts protection and more resistant of buckling under prying attack. Fixed bolts on the rear edge of the door locate behind a solid rebate bar and secure the rear of the door into the body of the safe.
It offers 60 minutes of fire protection for documents. Tested in accordance with Japanese fire test J.I.S S1037.
The entire body has an effective barrier thickness of 65mm. It is made up of an inner and outer body of steel encasing a Chubbsafes high-density barrier material.
The door is constructed from a 10mm steel plate with additional protection over the locking cover. A Fire Resistance material is incorporated at the back panel of the door.